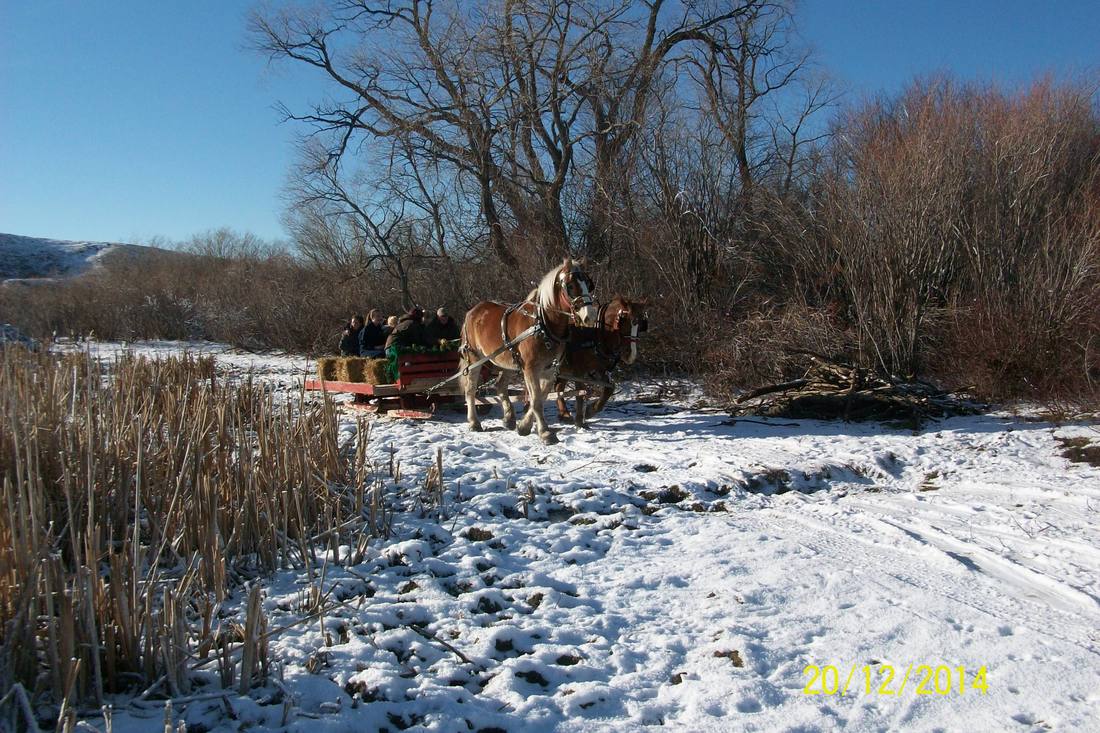 SLEIGH OR WAGON RIDES

OUR PROPERTY: Come on out to Hammer Hill and enjoy an old time horse drawn sleigh or hay wagon ride. We have a bonfire awaiting you, straw bales to sit on and fresh hot chocolate to be enjoyed. The bonfire area is located by the edge of a pond that the kids can skate on with any energetic adults. There are plenty of gentle slopes for tobogganing on too! We have a historic Buffalo Jump that adds to the beauty; however, no tobogganing allowed in that area. While having fun in the bonfire area, we have a team of beautiful Belgium horses giving Sleigh or Wagon rides through our wooded trails. We do not serve food, but you are welcome to bring your own, we can supply a serving table. There are also clean outhouses close by for your convenience.
Above is our 8-12 passenger Surrey. This can only be used on streets or cleared paths.
Below is our hay wagon. This can be used summer and winter - pretty much anywhere.
Pictures yet to come of our 3 bobsleighs that can be used across the fields or anywhere there is snow.